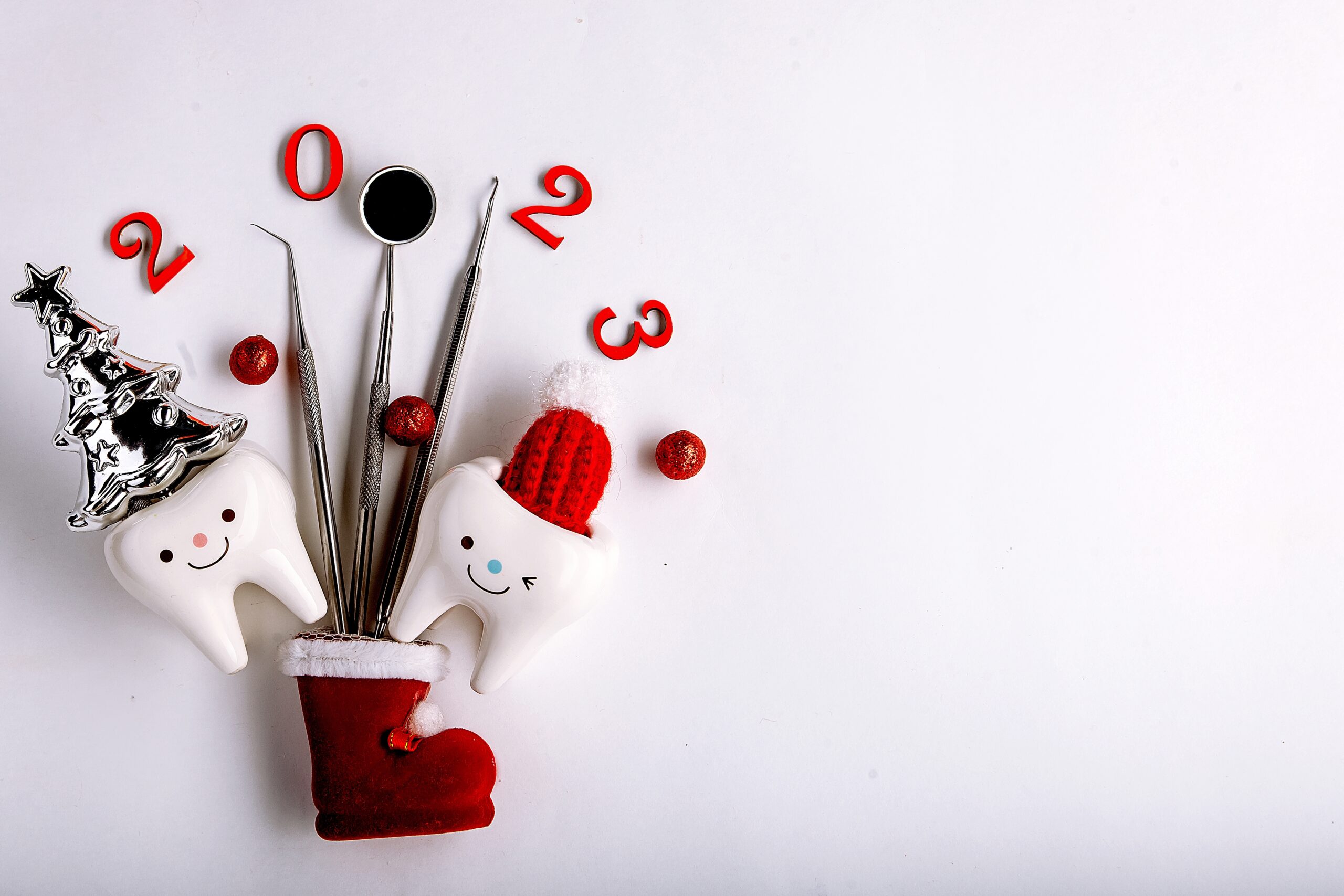 At Mantis Dentistry & Implant Center in Wilmette IL, we are busy ringing in the New Year, same as you. But we decided to take a break in order to remind any patients, potential or recurring, to brush, floss, and watch what they eat during these holidays.
As much as we despise being the serious ones during such joyous festivities, we all know that holiday parties are filled with sugars and abrasive foods that can damage your enamel and gums. So, while it might be pretty impossible to refrain altogether, we advise that you put systems in place to ensure you are caring for your smile.
1. Pick A Favorite: If you have a favorite dish, try to stick to that one for these holidays. That way, you can minimize a host of other options.
2. Floss, Floss, Floss: While full-on brushing might seem inappropriate at an aunt or grandmother's house, having dental floss or floss picks handy can make cleaning your teeth on-the-go super easy. After every meal, give them a small cleaning when you excuse yourself to the bathroom.
3. Drink Water After Meals: This one applies all year as well! Drinking a glass of water after sticky, sweet, or abrasive meals can help clean out your gums and teeth. It doesn't beat brushing, but it beats doing nothing at all!
4. Brush When You Get Home From The Party: This New Years, some of us are bound to be out late, perhaps waiting for that ball to drop. Just remember, no matter how late you return to your home, you should brush before bed! Sleeping with your teeth covered in food particles and bacteria is a surefire road to cavities.
Mantis Dentistry & Implant Center in Wilmette IL wants you to enjoy the holidays to the fullest, and how can you unless your teeth are protected. The last thing you want is a missing or cracked tooth to put an early end to your New Year's party. We serve satisfied patients in North Shore, Evanston, Winnetka, and Kenilworth and offer general and preventive dentistry. Contact us today!
Contact Mantis Dentistry & Implant Center:
Location (Tap to open in Google Maps):