Implant Dentistry in Wilmette, IL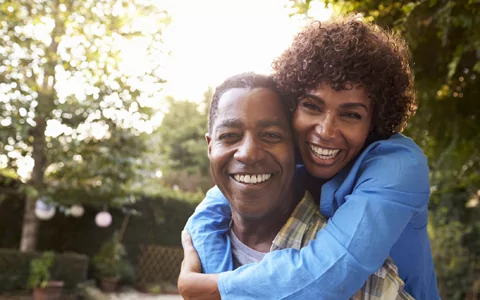 Having one or more missing teeth is damaging to your overall oral health as well as your self esteem. At Mantis Dentistry & Implant Center in Wilmette, you can expect to have the highest quality treatment at your disposal.
Advances in dental technology and treatment are always being made, which is why Dr. Mantis, DDS, focuses a great deal of his time continually educating himself and our team in the latest and greatest dental procedures and treatments. Thanks to implant dentistry, we are equipped to transform your smile.
"I have been going through the process of getting an implant with Dr. Mantis and could not be more pleased. He and his office staff are kind, friendly and professional, and I appreciate the small, single dentist approach. I've been to large practices and don't like them nearly as much. However, what I am most impressed with is Dr. Mantis' skill. I have had some pretty invasive procedures but have never had a single problem. No pain, no infections, no swelling, just excellent dental work! I highly recommend this office."
---
What Are Dental Implants?
Dental implants, or tooth implants, are surgical components attached to the bone of the jaw or skull, depending on the location of the missing tooth. They take the place of the root of a tooth and are designed to hold a dental prosthetic such as a dental crown or dental bridge in place.
Benefits of Tooth Implants in Wilmette, IL
Our dental practice in Wilmette, IL, is well-versed in implant dentistry and is ready and able to provide you with a full, lovely smile supplemented beautifully with our dental implants. Dental implants have many benefits, including:
Restoring Smile: Thanks to tooth implants, you can go from gap-toothed to a full smile.
Preventing Bone Loss: When a tooth and its root is removed, the bone in the surrounding jaw or skull naturally retracts without something to anchor to. A dental implant promotes bone growth and continuous bone density by giving the bone in the area something to grow around.
Enabling Speech: Missing one or multiple teeth can have an impact on your ability to communicate. Restoring a tooth or teeth to your smile can fix that.
Reducing Risk of Cavities: Dental implants support prosthetic devices that—though they look just like teeth—aren't susceptible to decay or cavities.
Held Permanently in Place: With a tooth implant, you won't have to worry about your prosthetic device slipping or falling out. The implant holds everything firmly in place.
At our North Shore practice near Evanston, IL, you won't have to endure the hassle of being outsourced to various experts. When it comes to placing a dental implant, Dr. Dino Mantis, DDS, can perform the entire dental implant procedure from start to finish.
He will use our CT scanner to identify the ideal place for each dental implant you need. After mapping everything out, he will follow a surgical guide to make sure your implant is placed properly.
Schedule an Implant Dentistry Consultation Now!
Am I a Candidate for Implant Dentistry?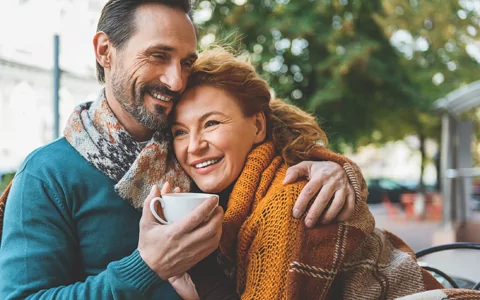 Not everyone qualifies for dental implants. The ideal candidate for implant dentistry will meet most or nearly all of the following criteria:
Adequate Bone Density in Jaw or Skull: The implant needs to have enough bone to attach to and support it.
Good General and Oral Health: It's always important for patients to be in good oral and overall health when considering a surgical dental procedure such as dental implant placement. Good health will make it more likely that you will recover quickly and properly.
Healthy Gum Tissue: Ideal candidates for implant dentistry will also have healthy gum tissue free of periodontal disease.
Some patients might not meet these criteria. In some instances—particularly those dealing with patients needing more bone density—we can help certain patients become more ready or more qualified for implant dentistry.
In the instance that you don't have enough viable jawbone for a dental implant, Dr. Mantis can perform oral surgery to change that. He can perform bone grafts, sinus lifts, and sinus lateral adjustments to provide you with sufficient bone to anchor your dental implants in place.
How Much Do Tooth Implants Cost?
Choosing to do nothing to fill a gap in your smile might lead to more serious side effects down the road. A dental or tooth implant is an investment. If you're not sure this is an investment you want to make, there are a variety of other options that could be considered "short-term" fixes.
However effective short-term solutions might be, the reality is that putting a bandaid on something that requires stitches is only going to prolong the inevitable. When you choose implant dentistry, you're making a decision that will provide you with a long-term solution that will last years.
Schedule a Tooth Implant Consultation in Wilmette Today!
Questions about tooth implants or how our office can help restore your smile in a long-lasting, natural-looking way? Contact Mantis Dentistry & Implant Center today to learn more. We proudly serve Wilmette and Evanston, IL, as well as Chicago's North Shore region.
Dental Implant Treatment Experience
Implants vs Dentures: What's Best For You?
3 Ways Dental Implants Can Help You Live a Better Life
I Think My Teeth Are Perfect! Most People Have No Idea I Have Implants
Related Content
<!—JSON Video Schema -->