Cosmetic & Restorative Dentist in Wilmette, IL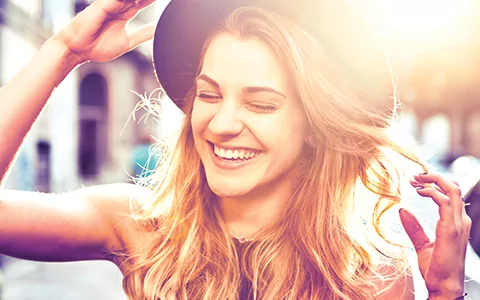 For all our patients from Wilmette, Evanston, North Shore, Skokie, Kenilworth, Winnetka and surrounding communities, we are very pleased to offer our technical skill to help them maintain their dental and oral health. Many of our patients come to us specifically because they appreciate our family-oriented and caring atmosphere. We take great pride in offering our patients of every age the very best and most advanced restorative and cosmetic care.
We want to take the time to understand your goals for your dental care and any health issues you may have. Perhaps you want help preserving your teeth or restoring them to health. Maybe your teeth need some tender, loving care to make them beautiful again. Whatever you need, we are ready to get started on the right treatment plan for you.
Restorative Dental Care
Our restorative dental care includes all the treatments that ensure you have a complete set of teeth in good condition. Here are the many different restorative services we can offer at Mantis Dentistry & Implant Center:

Dental Crowns
Dental crowns offer a great solution for a damaged or weakened tooth. Here at Mantis Dentistry & Implant Center, we are pleased to offer CEREC® Same-Day Crowns. In just a single office visit, we can prepare your tooth for a crown, manufacture a beautiful porcelain crown and place it on your tooth. You go home with flawless protection for your damaged or broken tooth.
Learn More About Dental Crowns

Dental Bridges
When you are missing one or more teeth, a bridge is a simple, relatively fast solution. On either side of the gap, your teeth are prepared as they would be to have a crown fit over them, and we take impressions of your prepared teeth and the gap between them. A precisely-manufactured dental bridge created just for you covers those teeth and fills the gap.
Learn More About Dental Bridges
Dental Onlays and Inlays
These are excellent solutions for large areas of a tooth that need to be filled. They are lab-created restorations that fit into a prepared area of your tooth. When one of the points (cusps) of your teeth is replaced by this restoration, it's called an onlay. When the restoration fits inside the cusps, it's an inlay.
Tooth-Colored Fillings
We offer our patients tooth-colored dental fillings and, in fact, our patients prefer these tooth fillings because they are more beautiful than metal fillings and do not darken with age. Also, these dental fillings protect the health of our patients better than metal fillings that contain mercury. Once your tooth is prepared, tooth-colored composite material is shaped to your tooth and hardened with a special light. In some cases, we may recommend gold fillings.

Wisdom Tooth Extractions
The extensive training and experience of
Dr. Mantis
have prepared him for any kind of extraction. From a simple tooth extraction that can be rocked out of the socket easily to a complicated extraction of a wisdom tooth embedded in bone, Dr. Mantis is ready to help you stay comfortable and relaxed throughout the procedure.
Learn More About Tooth Extractions

Sedation Dentistry
We want every person to have access to the treatment they need to keep their teeth in excellent condition, despite their fears. For the patient who is extremely anxious about dental treatment, we can provide the right sedation to keep you comfortable throughout your treatment so you can receive the care you need.
Learn More About Sedation Dentistry
Dental Bonding
Bonding utilizes the same composite material as fillings, but can be used in a variety of situations. A chip or crack can be repaired with this material; teeth can be reshaped or lengthened; and a deep discoloration can be covered. Bonding material can be exactly matched to the color of your natural teeth.
Root Canal Therapy
Whenever possible, we want to help our patients keep all their teeth. So when a cavity has reached deep into a tooth and the root itself has been damaged, root canal therapy enables a patient to retain this tooth. We will carefully clean out the damaged root, sterilize the tooth and fill the canal with sterile material. We will then close up the tooth. Because the tooth can become brittle after this treatment, we recommend following a root canal with a sparkling crown.
Learn More About Root Canals

Dental Implants
Dental implants are excellent replacements for missing teeth. An implant is composed of a porcelain crown matched to your natural teeth and securely mounted to a titanium post placed in the bone of your jaw. Titanium is used for this post because it integrates so well with human bone. A dental implant will feel and function just like your natural teeth. This method of permanent replacement of missing teeth is very well-reviewed by many of our patients.
Learn More About Dental Implants

Complete and Partial Dentures
The technology of dentures is advancing rapidly and Dr. Mantis keeps up to date with the best way to fit a patient with dentures. His new training means more comfortable dentures that don't even require adhesive. If complete dentures are not needed, we are happy to design and fit the perfect partial denture.
Learn More About Dentures
Chao Pinhole Gum Rejuvenation
Should you experience gum recession that leads to sensitivity or threat of decay, Dr. Mantis has studied this innovative method of repairing the problem. Instead of grafts of gum tissue from one area of your mouth to another, Chao Pinhole Gum Rejuvenation loosens your gum tissue and eases it over the area of recession. Collagen membranes hold the gum tissue in place during its quick healing period.
Learn More About Pinhole Gum Rejuvenation
Implant-Supported Dentures
One of the recent innovations for dentures is the implant-supported denture, offering a better way to secure dentures. Once dental implants have been placed in the bone of your jaw, specially designed dentures will be created that attach to these implants. This support eliminates the shifting experienced by many denture wearers and it becomes possible to eat a wide variety of foods.
Learn More About Implant-Supported Dentures
Cosmetic Dental Care
Many of our restorative treatments can be used to provide cosmetic improvements to our patients seeking a more beautiful smile. We also have treatments that are specifically designed to help our patients achieve the whiter, more even and attractive smiles they're dreaming of.
Veneers and DURAthin 

Prepless Veneers

Veneers can bring about an amazing conversion of a smile in a very short time. Veneers can correct teeth discoloration, uneven or poor shape, length, gaps and moderate misalignment. We can offer our patients two different types of veneers, depending on their desires and needs. DURAthin Prepless Veneers require no removal of enamel for preparation, and regular veneers are placed over a prepared tooth and are permanent.

Learn More About Dental Veneers
Whole Mouth Restorations and Smile Makeovers
When a patient asks us for a whole mouth restoration or a total smile makeover, we work closely with that patient to determine their exact goal. Then we design the treatment plan that will create that new smile, using the full range of our training and techniques.

Teeth Whitening
Whitening is a popular service among our patients. Depending on their needs, we have two different systems of whitening that all provide excellent results. Kör Whitening provides a remarkable and permanent result even in the case of severe staining.
Learn More About Teeth Whitening

Straighter teeth are not only more attractive, they are easier to keep clean and healthy. Depending on your case, Dr. Mantis may recommend Invisalign clear acrylic aligners. Both of these cutting-edge techniques result in straighter, healthier smiles. With Invisalign, a patient receives a series of clear aligners and uses each set for two weeks as teeth are gradually shifted into their ideal locations.
Learn More About Orthodontics
Schedule a Restorative or Cosmetic Dentistry Appointment in Wilmette!
Please let us know how we can help you with your dental health, concerns, or desires for a more dazzling smile. If you're new to our practice, please take advantage of our New Patient Special to learn how we are different from other dental practices you have visited in the past. We are happy to offer you a thorough examination and x-ray at no charge (a $250 value) so you can meet us and see what sets us apart. Please call us to schedule your first appointment: 847-256-4776. We look forward to seeing you in our Wilmette office soon. Also serving Evanston and North Shore!
Top 3 Qualities to Look For When Looking For A Cosmetic Dentist4 Ways to Restore Your Smile From Worst to BestRelated Content
<!—JSON Video Schema -->