Snoring & Sleep Apnea Treatment in North Shore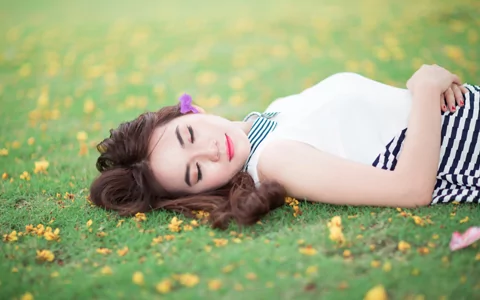 People who generally get adequate sleep, but feel tired or sleepy during the day may suffer from sleep apnea. Sleep apnea occurs when you have pauses during your breathing as you sleep. This interrupts your natural REM cycle, and your brain has to shift the body from deep sleep into light sleep to start breathing again; the result is poor quality of sleep.
Although sleep apnea affects roughly twelve million Americans, most people with sleep apnea don't know that they have it. Usually, your partner is the first one to notice that you've been snoring loudly at night and waking up repeatedly.
Snoring isn't the only sign you might be dealing with sleep apnea. You might also be dealing with sleep apnea if you wake up at night gasping for air. This will happen as the soft tissues in your throat close when you relax into sleep, and these sounds occur after a breathing pause, which may last for seconds or minutes.
Generally, someone with the disorder suffers from interrupted sleep three or more nights a week. Those sleeping around them also suffer from interrupted sleep due to the loud snoring.
If you are suffering from a similar situation in your home, Mantis Dentistry & Implant Center offers sleep apnea testing to help determine if you need sleep apnea treatment, and then we can help treat you as well!
Benefits of Sleep Apnea Treatment
When you choose to come to Mantis Dentistry & Implant Center in Wilmette, IL, for sleep apnea treatment, you can trust that you'll enjoy quality care and see a number of benefits, including:
Better Sleep | Sleep is crucial to your health. The better you sleep, the more likely you are to live a longer, healthier life.
Lower Risk of Depression | Getting good sleep drastically improves your chances of avoiding serious mental health issues.
Decreased Risk of Heart Problems & Stroke | As we mentioned earlier, better sleep means greater overall health. Getting sleep apnea treatment and getting the sleep you need has been shown to improve your chances of avoiding serious health problems.
Improved Mood | Enjoying a full night's sleep will vastly improve your ability to function properly during the daytime, and you'll be more likely to shake off the moody, irritability you've likely been experiencing.
Dr. Mantis, DDS, and his team are pleased to offer patients in need of sleep apnea treatment the sleep apnea mouthguard—a treatment that will be tailored to your specific needs.
Schedule a Sleep Apnea Consultation Now!
The Sleep Apnea Mouthguard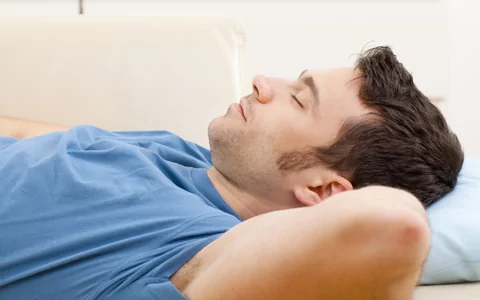 The most common form of sleep apnea—obstructive sleep apnea—is caused by the soft tissues in the mouth collapsing as you relax in your sleep. This results in your body jolting you awake from an apparent lack of oxygen.
Dentists like North Shore dentist Dr. Dino Mantis, DDS, can help people suffering from this common sleep disorder by offering a less obtrusive alternative to a CPAP machine—a sleep apnea mouthguard that can silently prevent the airway from being obstructed during sleep.
With our sleep apnea mouthguard, you can enjoy a better night's sleep, uninterrupted by sleep apnea. Your mouthguard will be fitted perfectly to your unique mouth. It pushes the lower jaw and tongue forward, keeping your airway open so that you can enjoy a night of uninterrupted sleep.
Hate Your CPAP?
Searching for CPAP alternatives? If you are already diagnosed with sleep apnea and don't like using your CPAP machine, our sleep apnea mouthguard could be a great alternative. You can avoid the following when you choose from one of our CPAP alternatives and opt for a sleep apnea mouthguard treatment:
Discomfort | Trying to sleep with a mask on can be uncomfortable and prevent you from actually sleeping, but with a CPAP machine, that's what you're expected to do.
Loud Noise | CPAP machines are noisy and disruptive. If you're accustomed to silence when sleeping, a mouthguard might be a better option for you.
Claustrophobia | Some patients can feel quite claustrophobic with a mask placed over their mouth as they try to sleep. With a mouthguard, your face is kept free and open.
Dry Mouth | CPAP machines are designed to push air into your mouth all night long. While this helps your airflow continue, this can also leave you with annoying cases of dry mouth when you wake up in the morning.
Ask our skilled team how about CPAP alternatives like a custom sleep apnea mouthguard can help you get a better night's sleep.
Get Sleep Apnea Treatment with Mantis Dentistry & Implant Center Today!
To find out if Dr. Mantis, DDS, can help you get a better night's sleep by treating your sleep apnea and eliminating or reducing snoring, call our Wilmette, Illinois office today. We can schedule a sleep apnea test to find out if you need to consider sleep apnea treatment, then we can get you the help you need.
We serve Chicago's North Shore suburbs including Evanston, Wilmette, Kenilworth, Winnetka, and the surrounding communities.
Related Content