About Mantis Dentistry & Implant Center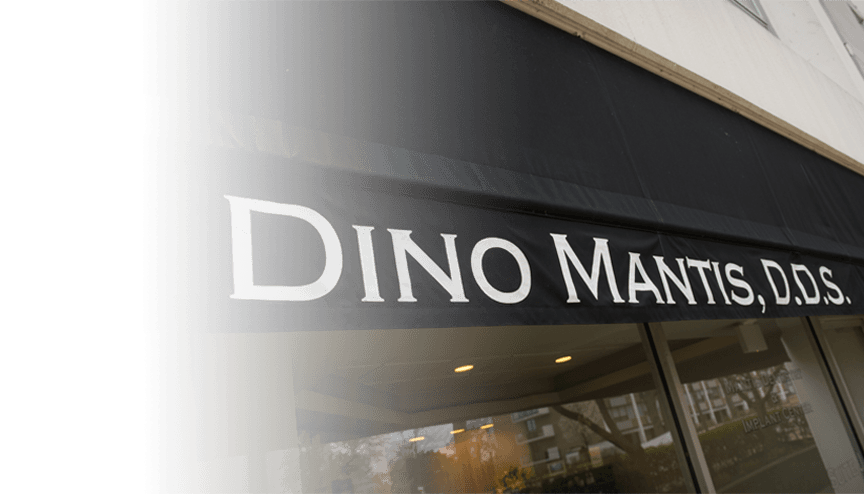 At Mantis Dentistry & Implant Center, you have found a practitioner supported by an expertly trained team, all of whom will do everything in their power to ensure you receive word class dental care. Every aspect of our practice is designed to keep you and you comfortable, relaxed, and pain-free as you maintain your dental and oral health. Our dedication to excellence has led Dr. Dino Mantis to continually expand his own education and skills as well as keep his team trained in using the most cutting-edge dental technology available.
We place special emphasis on making every visit to the dentist as pleasant as possible. You may find that you can actually enjoy your visits to the dentist!
Dental Services We Offer
General and Preventive Dentistry for the Whole Family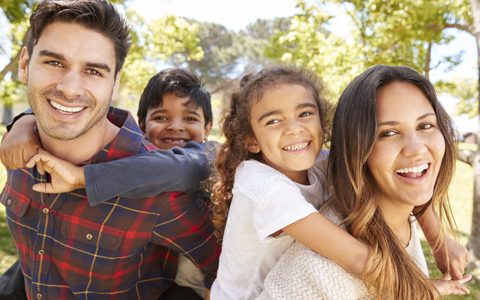 Your overall health is closely tied to the health of your teeth and gums. As part of our preventative care, we will examine your teeth to inspect for any problems that could affect your overall health. One condition that we place close attention to is gum disease. Gum disease can, if allowed to progress, impair your overall immunity and even affect the health of your heart or an unborn child. We also examine your gums, mouth, and face for any warning signs of oral cancer so it can be treated quickly. Our role in preserving the overall health of our patients is very important to us.
If you have children, please ask us about the special days we have set aside to introduce our youngest new patients to our office. We invite children and their parents to tour the entire office and learn about caring for their teeth and visiting the dentist. Dr. Mantis takes special interest in helping children become comfortable with receiving dental care, as this is an essential step towards a lifetime of beautiful, strong, and healthy teeth.
Learn More About General Dentistry
Cosmetic Dentistry
Cosmetic dentistry procedures focus on improving the appearance of your smile. For most, the better their smile looks the better they feel. Some of the cosmetic dental procedures that we offer include orthodontics, teeth whitening, dental veneers, bonding, dental crowns, and more.
Learn More About Cosmetic Dentistry
Sedation Dentistry
Feeling comfortable at the dentist is a major challenge for many patients. Crippling dental anxiety or outright fear of the dentist often stems from negative past experiences at the dentist office. At Mantis Dentistry & Implant Center, we help patients overcome their fears, allowing them to receive essential dental care. One of the most effective ways that we facilitate dental treatment for fearful patients is sedation dentistry. Sedation dentistry, also known as "sleep dentistry", utilizes different sedation methods to calm patients during their procedures. We offer both IV and conscious sedation techniques to make dental appointments a breeze.
Learn More About Sedation Dentistry
Dental Implants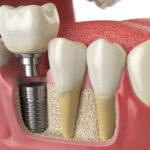 Dental implants, or tooth implants, are small titanium posts that are surgically implanted to the bone of the jaw or skull, depending on the location of the missing tooth. They take the place of tooth root and are designed to hold a dental prosthetic such as a dental crown or dental bridge in place. They can even support dentures. For patients with one or more missing teeth, dental implants are gold standard in tooth replacement techniques. Their form and function cannot be matched.
Learn More About Dental Implants
Trying to Find a Dentist in Wilmette, IL? Look No Further!
We welcome every member of your family to our office, from the youngest to the oldest. We look forward to treating any dental conditions you may have as well as instructing you on proper oral care at home. When a treatment is recommended for you, we will ensure that you understand the treatment and the reasons for it, plus answer any questions you may have. To get started, simply call, text, or email us today!
---
Directions
Office Hours
| | |
| --- | --- |
| Monday | 8:00 a.m. – 5:00 p.m. |
| Tuesday | 8:00 a.m. – 2:00 p.m. |
| Wednesday | 8:00 a.m. – 2:00 p.m. |
| Thursday | 8:00 a.m. – 5:00 p.m. |
| Friday – Sunday | Closed |
<!—JSON Video Schema -->