Dental Sedation Services in North Shore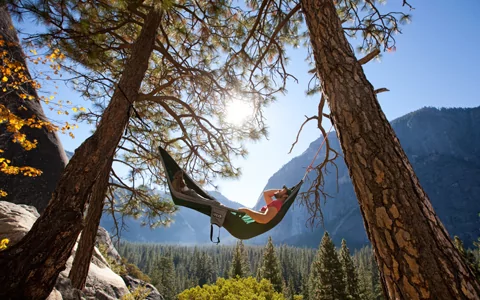 Too many people are afraid to go to the dentist, especially for major dental procedures that they need to be healthy. Thankfully, sedation dentistry has changed the dental experience for anxious patients. Sedation dentistry allows people who are afraid of the dentist to receive the dental treatment required to maintain their oral health.
The truth is simple: both dental anesthesia and oral conscious sedation are exceedingly safe and can be a normal and even comforting part of going to the dentist. It's this reason that dental sedation has become an increasingly common service offered by dentists. Here's what you need to know about sedation dentistry before you get in the chair.
"Dr Mantis and his staff took all of the fear out of the dentist. The fear of pain both physically and financially. Dr Mantis has office help (Elena) who has helped me every step of the way with insurance and flexible scheduling. I literally hated the dentist prior to my appointment. If your scared, not sure of cost, afraid there isn't a solution, please try this practice. They will make it happen and get your dental health back on track."
---
What Is Sedation Dentistry?
Millions of people suffer from dental anxiety, and millions more require tough procedures that can mean uncomfortable hours in a dentist's chair. In the past, only local anesthetic and laughing gas were available for dental crowns, root canals, and other dental procedures.
But dentists all over the world have started to safely offer sedation dentistry of all sorts. Sedation dentistry can mean anything from pre-procedure medication to acute anxiety treatment.
It can also mean full-on anesthesia, although going completely under is usually reserved for major dental procedures.
Many patients and dentists are passionate proponents of sedation dentistry, as it decreases anxiety on the part of the patient and allows dentists the freedom to be more precise and exacting in their work.
One of the greatest advantages of sleep dentistry is its efficiency. Because dental sedation makes you so comfortable, you can have up to six times more dental work done than in a regular visit. This is ideal for someone with a busy schedule.
Your Health and Safety
Your wellness and wellbeing matter to us, and your safety during your dental procedure is our first concern. We only practice extremely low-risk and safe forms of sedation dentistry at our dental office in Wilmette.
FREE Initial Conscious Sedation
($350 Value)
Call Us: 847-256-4776
Types of Sedation Dentistry in Wilmette, IL
There are several types of sedation that dentists can give to patients, and the strength will depend on the patient and the procedure. Some people opt for medications with lesser effects, such as conscious sedation. Others with extreme anxiety would prefer to be knocked out every time they have to get a full teeth cleaning!
Conscious Sedation
Conscious sedation is the same thing as oral sedation. This method typically starts about half an hour before a patient arrives at the dentist's office for a scheduled procedure. You will take a prescribed anti-anxiety pill or sedative, and arrive in the doctor's office on the precipice of its effectiveness.
Dental patients with anxiety disorders, significant fears, or other issues often opt for conscious or oral sedation. They will take the sedative and stay awake for the procedure, but be in a "twilight" state of sedation where they are very relaxed.
This type of sedation dentistry comes in many forms. Depending on your anxiety level, pain level, and history with the dentist, your needs may vary.
If you choose conscious sedation, do not drive yourself to your dental appointment. You will need a companion to drive you to and from the dentist's office that day. Effects should wear off by morning.
Dental Anesthesia
IV sedation, otherwise known as unconscious sedation, is essentially a form of anesthesia. An anesthesiologist monitors progress and sedation in the dentist's office before the procedure and puts you to sleep safely.
After the dentist works on your teeth, you will be removed from full sedation. Many people elect for this during oral surgeries such as wisdom teeth removals. Your vital signs must be monitored during surgery and while you are under.
Choosing IV sedation or anesthesia for dental procedures means that you will need a loved one to drive you to and from your appointment, as well as make sure you get home safely. Although sedation dentistry is safe, you should still be aware that you're undergoing the use of heavy drugs!
Always exercise the most serious and medically necessary forms of caution.
Dental Sedation Aftercare
After your dental procedure that included sedation, you will need to have someone come pick you up from our office. If you can't get a ride home, we will try to arrange one for you with enough advance.
Your friend or family member should make sure you get home safely and are comfortable. Please wear loose-fitting and comfortable clothes, especially if you are coming in for oral surgery. If you would like to listen to a piece of certain music in your headphones during your sedation, we can try to help with the accommodation for that.
"Dr. Mantis and his staff are amazing. Before going to Mantis Dentistry I hadn't been to a dentist in almost 10 years. He helped me overcome my fears and trust again!"
---
Sedation Dentistry in North Shore, IL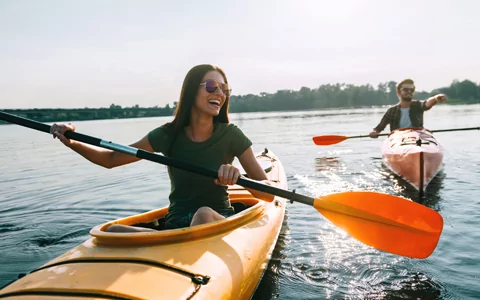 Not all dentists will practice sedation dentistry. Sometimes, your locality will dictate your access to anxiety-free health-care. Ask your preferred dentist to start allowing sedation dentistry, while also exploring other options in your area.
You don't need to have anxiety about going to the dentist!
Sedation dentistry also protects dentists and patients, and not just from anxiety. The practice of sedation dentistry can be helpful for extreme tooth sensitivity, a sensitive gag reflex, or special needs children and adults.
You Don't Have to be Afraid of the Dentist Anymore…
If you're looking for a dentist in Illinois, Dr. Dino Mantis, DDS, is the one that cares. He works with people all over the state, including Evanston and Chicago's North Shore, to make sure they are comfortable when he does cosmetic dentistry and restorative dentistry work using sedation dentistry.
Dr. Mantis also works with anesthesiologists to provide a full range of sedation options, tailor-made to custom fit even the most anxious clients.
Call Dr. Mantis now for general and preventive dental care, and tell him if you have dental anxiety. There's an anesthesia option that will work you, and he's the best in the business!
Related Content